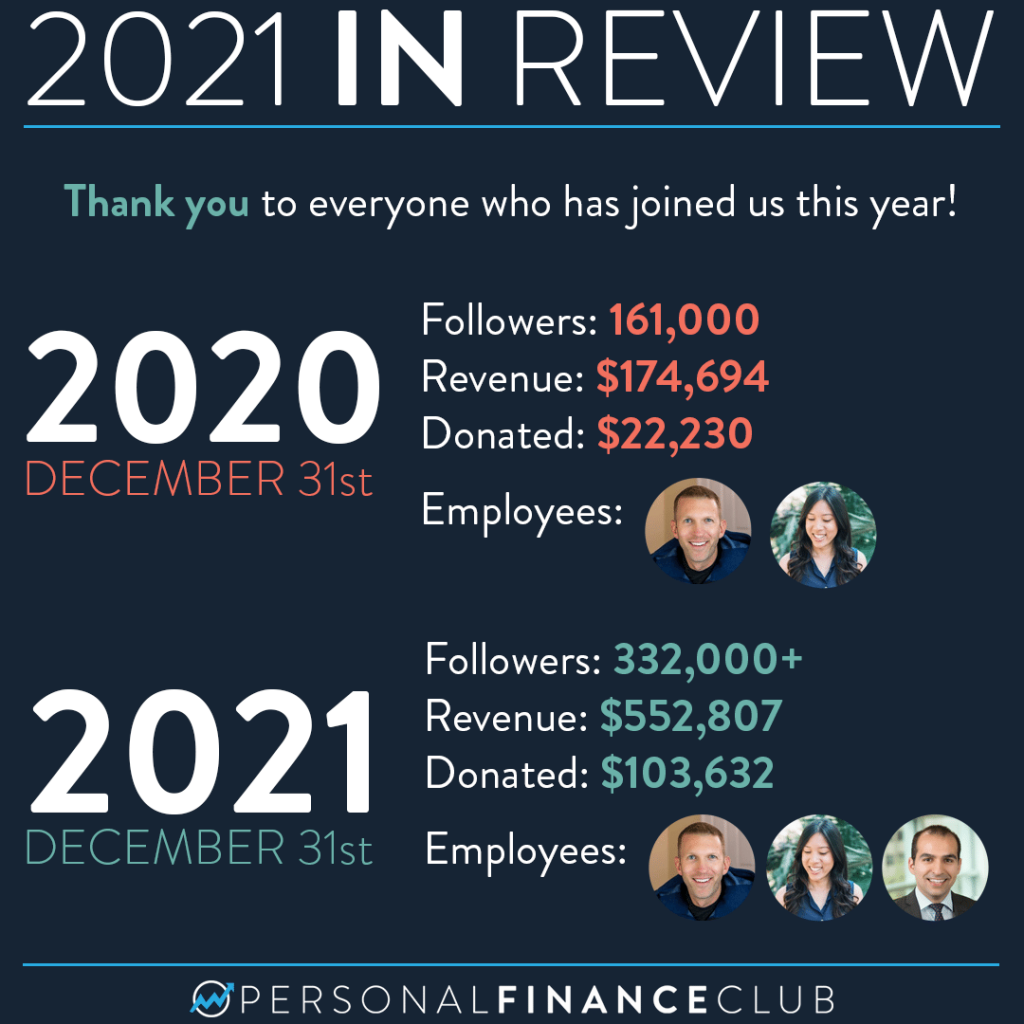 It feels like I just started Personal Finance Club yesterday but today marks the end of our THIRD year! At times growth still feels slow, but reflecting on a year at a time is a nice way to see some of the ground we have covered.
I'm so thankful for all of YOU reading this. You're the early adopters and champions of financial literacy! But on a broader scale, we've barely scratched the surface on how PFC can help improve lives. One day I believe we'll be helping millions and someone will say "man, you really blew up overnight". But they won't have seen the years of grinding that came before. I'm a strong believer in the saying that "overnight success takes about a decade". So we're three years in, and hopefully on pace to be an overnight success in about seven more years!
While we made progress, 2021 was also a tough year from me. I had more death close to me than any other year of my life. Suicide, heart attack, cancer. Plus the global pandemic that rages on. Two years in is at it's all time peak. (Remember when I used to survey if you KNEW anyone who had covid? lol) It's a reminder that tomorrow is never guaranteed and we should live every day to the fullest. That doesn't mean burning money and living in debt. I don't think that brings happiness. But treasure your friends and loved ones. Go into nature. Take care of your body. Be present with those around you. They're things I'm not always good at, but when I do my life gets better.
Thank you again for being part of this journey with me. I REALLY like working on this stuff and it makes my life better. Plus I'm constantly in awe of the overwhelmingly positive feedback and stories of financial successes I hear on a daily basis. Keep up the good work! Happy New Year and I can't wait to spend next year with you! 🙂
As always, reminding you to build wealth by following the two PFC rules: 1.) Live below your means and 2.) Invest early and often.
-Jeremy
via Instagram