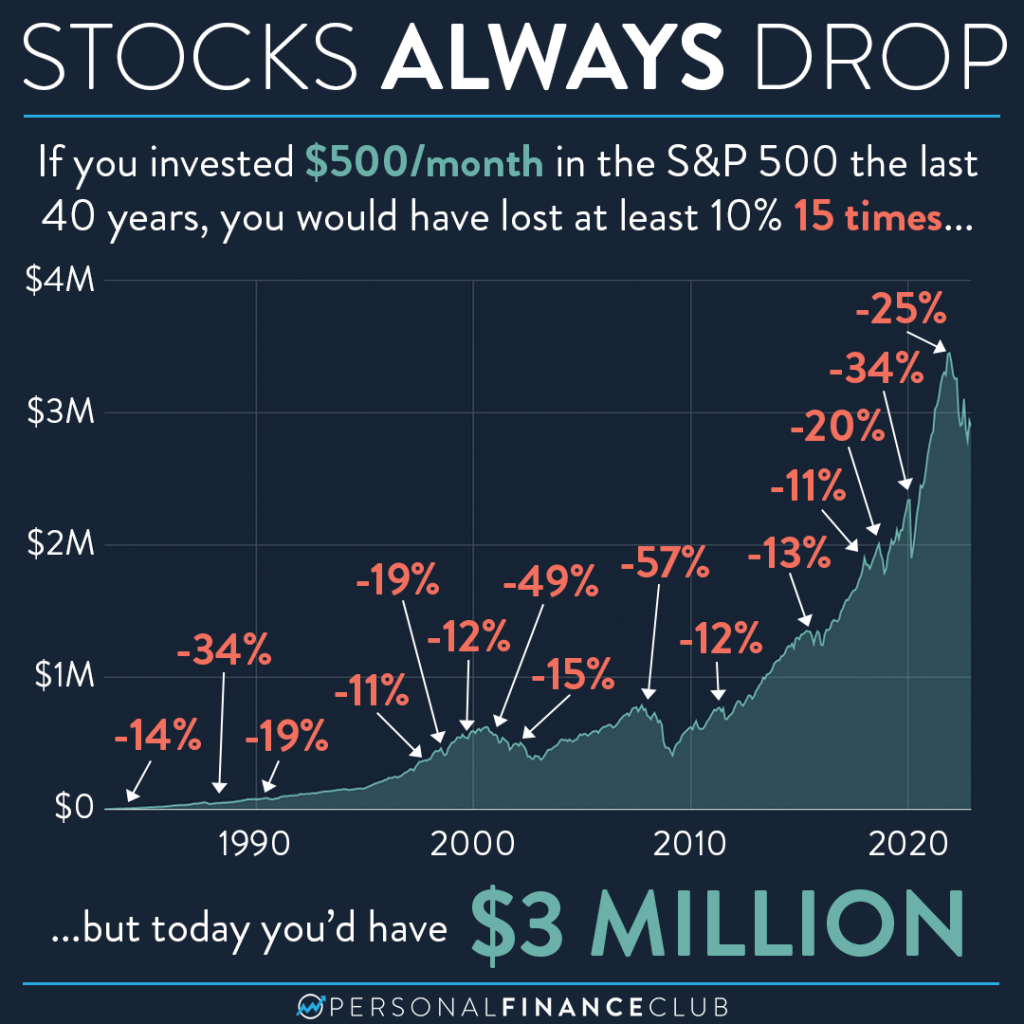 People will always tell you that "now is not a good time to invest". You'll hear this from friends, distant uncles, and even insurance salespeople on TikTok.
Investing is about being patient and punishes those who panic. The stock market going down is the norm, not the exception. Despite this bumpy journey, it averages +10% returns per year including dividends. Those that stay the course can reap the benefits of compound growth and build massive amounts of wealth.
The average length of each drop was 6 months long. If you read the headlines during any of these drops, it seemed like the world was coming to an end. But it's important to remember, the one thing that all of these drops have in common is that the market has always made a full recovery.
Don't get too fancy with anything when the market falls. Focus on spending less than you make and investing the difference. Use these down markets as opportunities to continue buying shares of index funds at slightly lower prices.
If you want to know how it's done, we have a newly revamped course on this topic! It's on sale until Sunday! You can learn to invest for $59 (normally $79) or bundle it with our "Money Like a Millionaire" course and get both for $99! Link in bio!
As always, reminding you to build wealth by following the two PFC rules: 1.) Live below your means and 2.) Invest early and often.
– Vivi & Shane