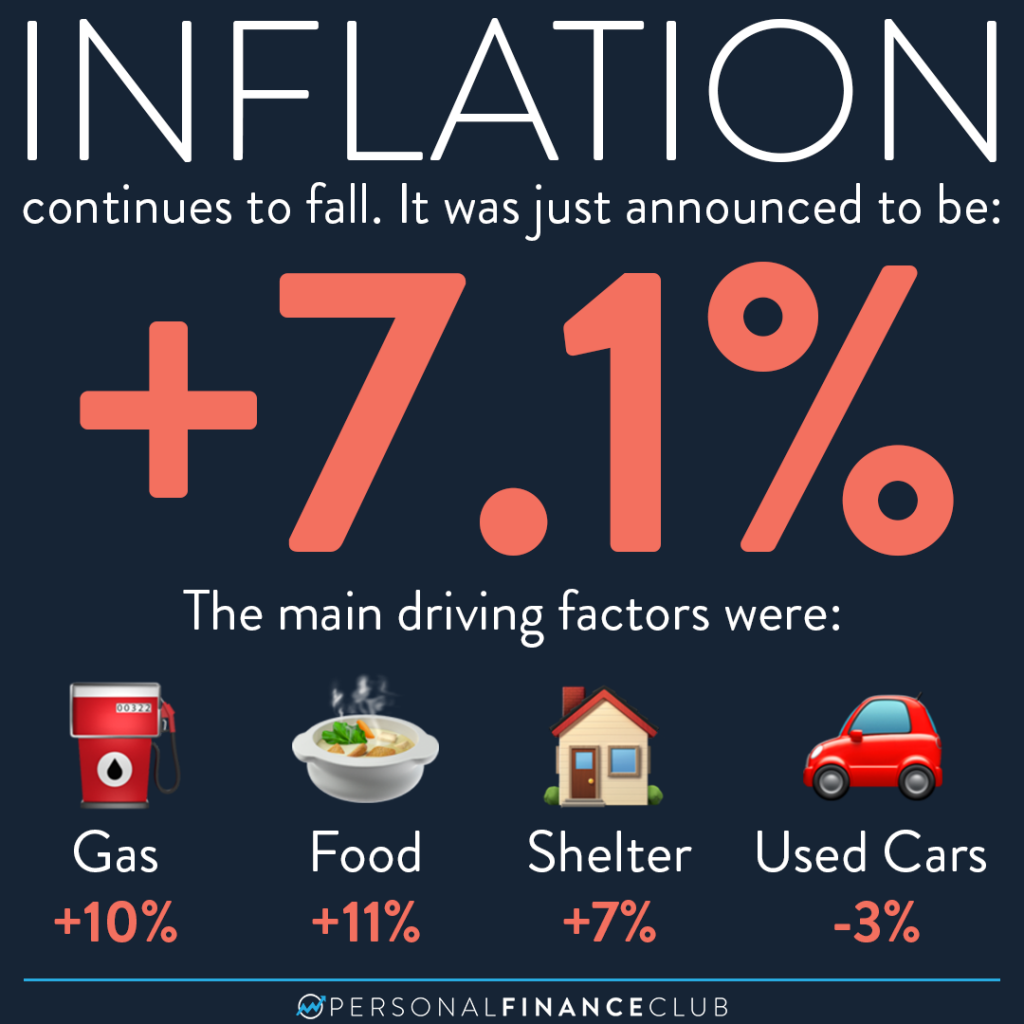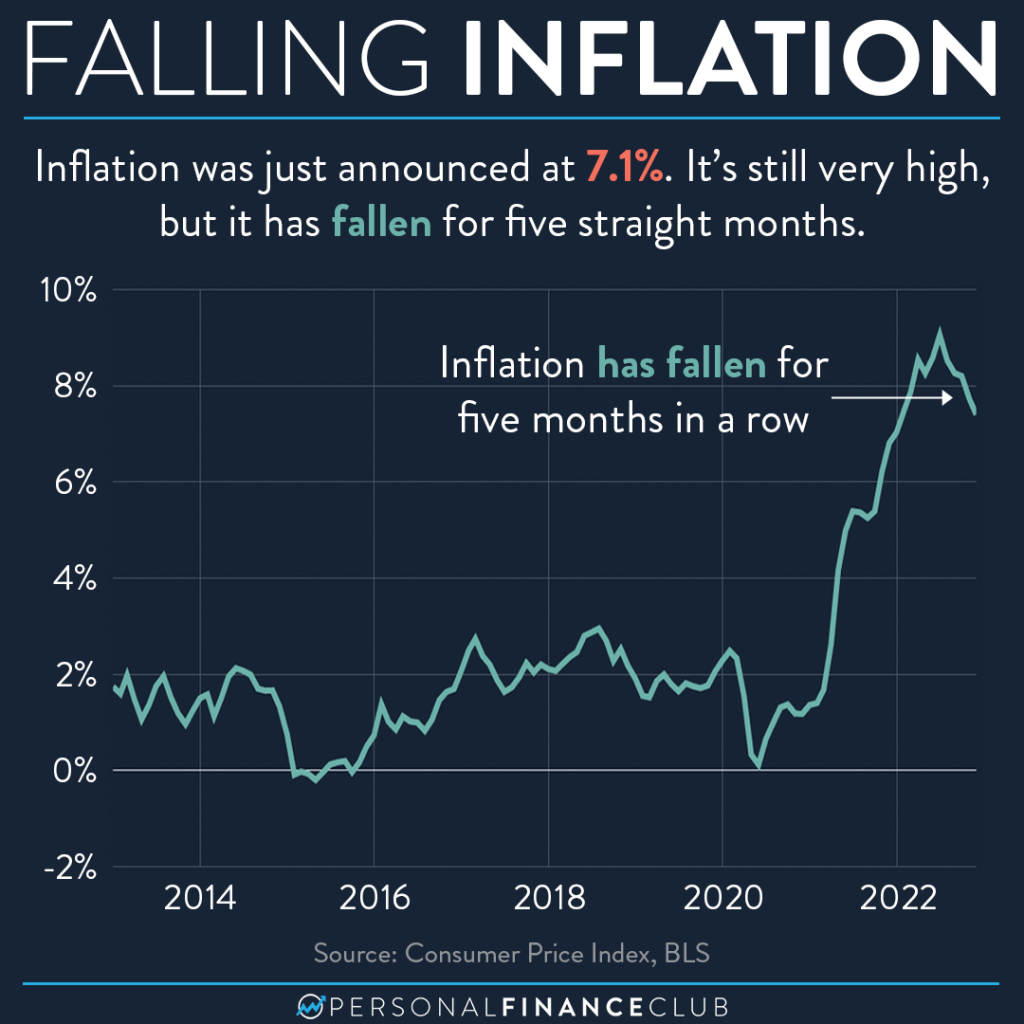 The latest inflation data was just released and prices fell for the fifth month in a row.
Compared to this time last year, inflation is up 7.1%, which is lower than last month's reading of 7.7%.
Inflation is still MUCH higher than anyone would like. It seems so silly celebrating 7.1%, BUT this is the slowest rise in inflation in over a year! Why is this good news? Just five months ago inflation was 9.1%!! So, we are headed in the right direction.
Is inflation going to keep coming down to a more reasonable level?? Yes, it likely will. BUT always remember that no one has any idea what will happen in the future. The main question a lot of people are asking is how long will it take for inflation to get all the way back to 2% like we had before the pandemic started. Is that a few months away from now? Or is that many years from now?
One of the most notable components of inflation during the crazy high prices experienced over the last year was used cars. In March of this year, used car prices had risen by 35% from the previous year!! But now, they are actually down in price compared to a year ago.
Where does this leave you?? Focus on what is in your control. Whether inflation gets higher or lower, stick with your investment plan. Spend less money than you make. Keep enough cash to cover an emergency. Invest the rest! If you do those things you'll become very wealthy over time, despite whatever is happening with inflation!
As always, reminding you to build wealth by following the two PFC rules: 1.) Live below your means and 2.) Invest early and often.‎
‎-Vivi & Shane
via Instagram