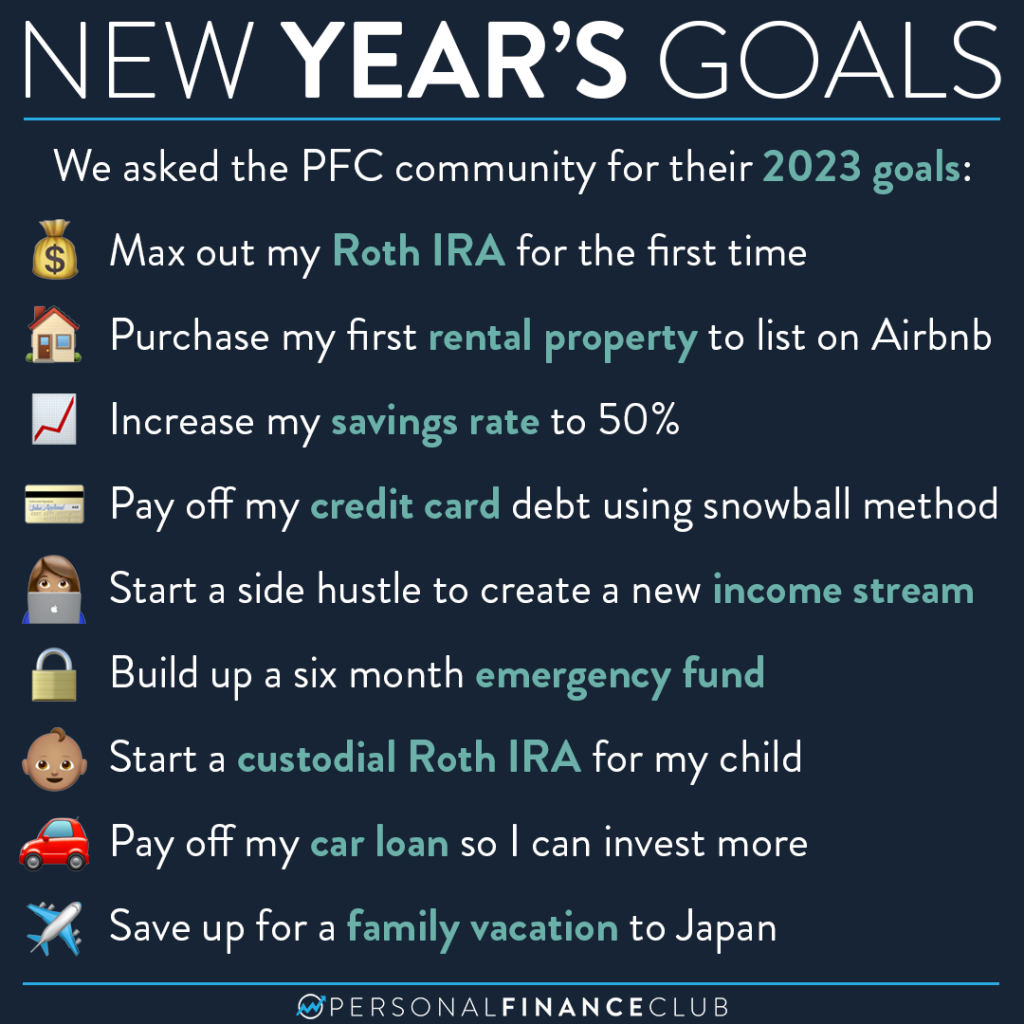 What do you envision yourself achieving in 2023? We asked members of the Personal Finance Club Facebook Group to share their goals and highlighted a few of the responses in this post.
Speaking of the PFC Facebook Group, have you checked it out yet?! We launched the group a few months ago with the goal of creating a community where like minded personal finance enthusiasts can share knowledge and can get to know each other! If you haven't already become a member, you can join here: https://www.facebook.com/groups/465150592131246
Do you need to set personal finance goals? The short answer is, YES. When you are more intentional with what you want to accomplish, you're more likely to get where you want to be. Your goals can be simple and should be actionable. For example, rather than just writing, "I want to be a millionaire", write specific things you need to do to get there (e.g., increase income by getting a new job, open up a Roth IRA, and automate investments).
And if all else fails and you don't know where to start when writing your goals, it's actually quite simple. Save as much of each paycheck as you can. Build up an emergency fund. Pay down high interest debt. Invest the rest of the money in index funds and remain invested no matter what happens. Do this for many years in a row and you will be a millionaire. If you have patience, it's really that simple.
As always, reminding you to build wealth by following the two PFC rules: 1.) Live below your means and 2.) Invest early and often.‎
‎-Vivi & Shane
#goals #personalfinance #investing #wealth #2023goals #rothira #realestate #buildwealth #invest #newyearsresolution #financialgoals