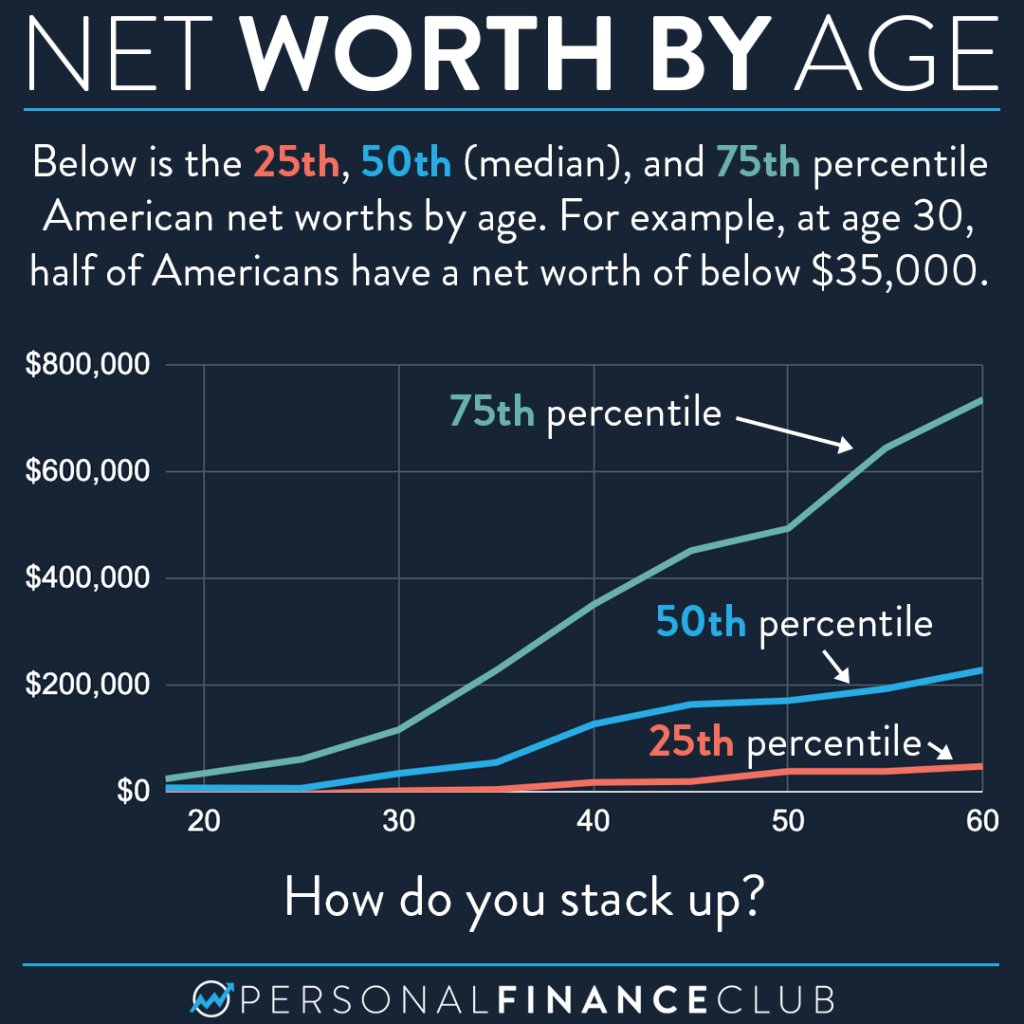 Net worth is the single most important number to describe your personal financial situation. It's defined as everything you own minus everything you owe. Knowing your own net worth is your first step into having awareness of what is going on with your money!
This chart shows how Americans net worth stacks up by age. If you are above the green line for your age, that means your net worth is higher than at least 75% of Americans your age! If you're below the red line, that means you're in the bottom 25%.
I think it's a scary statistic that at 60 years old, half of Americans have a net worth of under $228,000. Those adults entering their golden years will be faced with tough choices that may include working long past traditional retirement age or dramatically dropping their standard of living.
Don't put yourself in such a tough spot! If those 60 year old started putting $200/month away in an S&P 500 index fund at the age of 25 (back in 1986) today they would have an account worth over $750,000! That would put them in the top 25% of Americans, without even counting the value of their home or any other assets.
Keep an eye on your net worth and focus on making it GROW. Spend less, invest more. Retire early instead of late!
As always, reminding you to build wealth by following the two PFC rules: 1.) Live below your means and 2.) Invest early and often.
-Jeremy
Source: dqydj.com, Federal Reserve's 2019 SCF
via Instagram