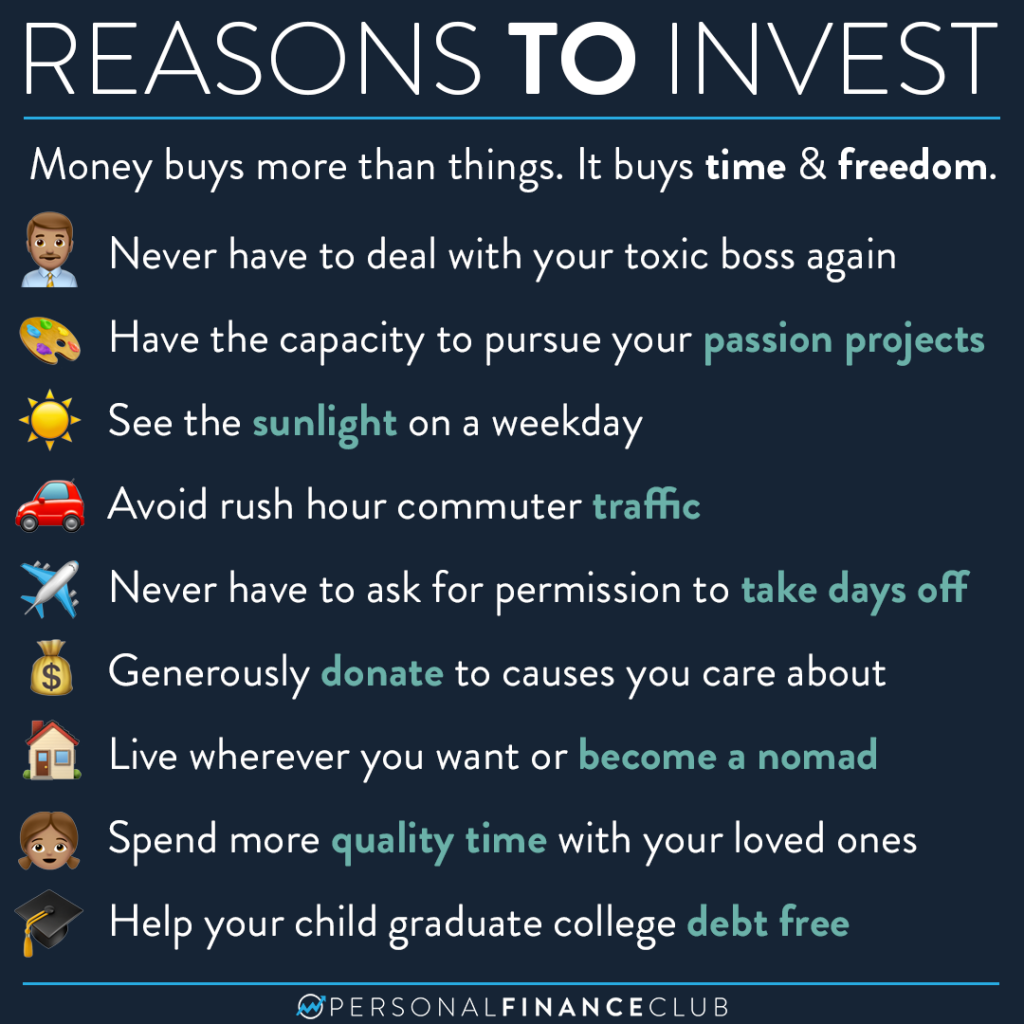 Building wealth is more than just about being able to spend money on things without worrying about the price. It's about achieving financial independence so you are in full control of your time. Imagine not having to be in an office from 9-5 and no longer missing important events because of this job that you don't even like.
The sooner you start investing, the closer you'll be to achieving financial independence. This isn't about NOT WORKING and being a lazy slob, but it's about having the freedom with your time to do whatever you want, even if you still choose to work! Once your investment portfolio is big enough, you can live off of the growth and not have to rely on any other form of income!
How do you live off your investments? According to the 4% rule, you can essentially withdraw 4% of your investments every year until you die, regardless of when you retire. So if you have a million dollars invested in index funds, you could withdraw $40K per year to spend on living expenses. You leave the other $960K to grow, and by the following year, it's likely to be even more than you started with!
How do you achieve financial freedom? Spend less than you make and invest the difference in index funds. How do you invest? We cover it in our course! We've been working hard to do a full update for 2023 and it's on sale until Sunday! You can learn to invest for $59 (normally $79) or bundle it with our "Money Like a Millionaire" course and get both for $99! Link in bio!
As always, reminding you to build wealth by following the two PFC rules: 1.) Live below your means and 2.) Invest early and often.‎
‎-Vivi & Shane